Telogen Effluvium
Telogen Effluvium is one of the most common causes of temporary hair loss. It is a form of diffuse, non-scarring hair loss, in which there is bulk shedding of hair in the resting or telogen phase. This usually happens in response to a stressful trigger, be it physical, mental, or emotional. It can occur in two forms: acute or chronic.This type of hair loss is temporary and is different from other causes of hair loss like alopecia areata or patterned baldness, as the hair in telogen effluvium usually grows back. The top of the scalp is the usually affected area. There can be multiple reasons behind telogen effluvium, such as:
Severe stress
A sudden loss in weight
Pregnancy, postpartum
Menopause
Reaction to certain drugs
Surgery
Poor diet
A trauma or shocking event
Acute or chronic illness
Vitamin and multi-nutrient deficiency
Hormonal disorders
Usually, hair grows back within 3-5 months with successful treatment by experts.
What treatments are offered at Satya Hair Clinic for telogen effluvium?
Telogen Effluvium is a self-remitting condition, so it usually does not require any specific treatment. The most important step in its management is proper counseling and reassurance given to the patient. Then comes the role of detailed history to ascertain the primary cause that has precipitated the hair loss. In cases where treatment is needed, at Satya Hair Clinic, a wide range of hair treatments for Telogen Effluvium, such as platelet-rich plasma treatment, medicinal treatment, low laser light treatment, hormonal replacement therapy for people going through menopause, counseling to manage stress, correction of vitamin and multi-nutrient deficiency, etc. It is very important to refrain from starting long-term habit forming serums and high-dose medications for a self limiting condition like telogen effluvium. For quicker recovery, individuals with telogen effluvium should consume a diet rich in protein, essential fatty acids, vitamins, antioxidants, iron, etc. Additionally, maintaining scalp hygiene is important. Treating dandruff, if present, can also help in hair growth. 
Even though Telogen Effluvium is a temporary hair loss disease, it should not be taken lightly. It is highly advised that you get tested by an expert dermatologist.
What is the cost of PRP treatment in India?
Satya Hair Clinic believes in delivering quality for the price paid. We don't sell our services and treatments by telling you they are cheap. We provide quality and utmost satisfaction, the words of our customers worldwide. A PRP treatment in India can cost anywhere between Rs. 4500 to 20,000 per session depending on factors such as the level of baldness, equipment used, the expertise of the clinic, etc. Satya Hair Clinic is the only clinic globally that advises a single session of PRP, rather than forcing you to go for multiple sessions. It is important to remember that since telogen effluvium is a self remitting and reversible condition, opting for intensive treatment options might not be necessary.
Unlocking the doors to your hair restoration Journey.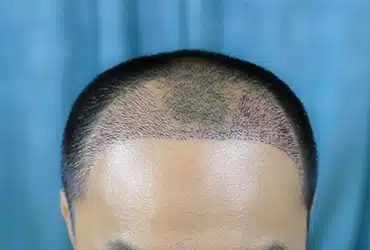 Meet our Experts to diagnose your hair loss and discuss treatments.
Explore our insightful blogs on hair loss transplant today!
Results that inspire and Transform