Platelet Rich Plasma (PRP)
What is PRP? 
PRP (Platelet Rich Plasma) is a non surgical technique which includes injection of platelet rich plasma containing a supra physiological platelet concentration with high concentration of many growth factors and bioactive proteins that stimulate inflammatory cascade, healing process and accelerate the degree of tissue remodeling. Being a natural therapy, it is both safe and effective.
How does it work?
The main goal of PRP in hair restoration is to kick-start miniaturized or newly implanted hair follicles into active growth mode. PRP not only reduces hair loss but also enhances hair quality and texture. Furthermore, this method is effective in re-growing hair in other situations such as eyebrow hypotrichosis, alopecia areata, and other non-hereditary causes of hair loss. 
PRP stimulates the follicular progenitor cells or adult stem cells in both female and male pattern hair loss. When combined with the transplant on the same day, it helps in reducing the intensity of shock hair loss and also increases the rate of graft survival.
New hair growth is experienced in 2-3 months, and the results can last anywhere between 6 months to a year depending on your stage and progression of hair loss and hair thinning.
Technique: 
Because PRP treatment is accessible at a variety of clinics and is performed using a variety of procedures, not all PRP treatments are the same. Only a handful of facilities inject the maximum viable Platelets into the therapy region. At Satya, we adhere to the most up-to-date international PRP therapy standards. Using advanced anesthetic procedures, we make it nearly painless.
A small blood sample is kept in a machine called a centrifuge which then separates the blood component. After that, our experts extract the platelet-rich plasma for injection. At Satya hair transplant clinic, we have a specialized technique of combining hair transplant with PRP for hair regrowth which not only helps in reducing shock hair loss but also helps in the growth of transplanted hair at a faster pace. The scalp's dermis is subsequently stimulated using a specific microneedling roller device (Derma roller). This microneedling stimulates the dermis, causing micro-trauma that activates numerous healing and growth repair cells.
We, at Satya, also do PRP treatment and hair transplant surgery. According to a study, combining Platelet-rich plasma with other hair treatments has numerous benefits. 
It helps with early recovery post-transplant
Quick wound healing
Faster and thicker hair growth
Reduces post-transplant shock hair loss 
Minimizes the shedding phase in both transplanted and existing hair.
 PRP treatment with or without medications, has proven to be the best alternative for people, who cannot go for surgery.  At Satya Hair Solutions, we've been employing PRP (Platelet Rich Plasma) for hair regeneration since 2013. If done correctly, PRP has proven to be a BOON for hair growth.
PRP : Single v/s Multiple sessions?
In contrast to the widely publicized opinion of multiple sessions of PRP, we, at Satya, believe in a single sitting of highly effective PRP combined with deep microneedling. If done correctly and efficiently, one session of PRP is more than enough to see visible results, though the sustenance of these results may vary from time to time and also from patient to patient. 
According to Dr. Shaiil Gupta, PRP if done repeatedly with shorter gaps will not give any additional benefit to patients in comparison to a single session. Repeating PRP frequently may lead to the development of tolerance thereby depriving you forever of this beneficial therapy option. Also, PRP being an invasive therapy is painful and needs to be done with utmost care and full aseptic precautions. There is also a slight chance of shock hair loss after getting PRP, and the chances rise exponentially with multiple sessions. 
Such monthly sessions would also cost you a lot in terms of not just money, but also you will bear the inconvenience of traveling, staying away from work, pain, etc., all of which prove that such multiple sessions cause more harm than benefit.
Hence it is imperative for you to look beyond the per session cost of PRP and have a broader vision in terms of efficacy, safety, convenience, and sustainability of results, all of which you can get only with just a single session of PRP (if done correctly with proper technique).
Unlocking the doors to your hair restoration Journey.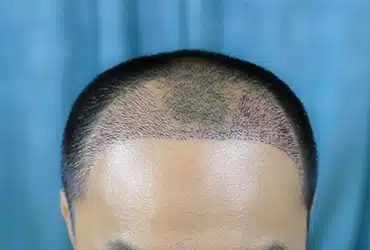 Meet our Experts to diagnose your hair loss and discuss treatments.
Explore our insightful blogs on hair loss transplant today!
Results that inspire and Transform